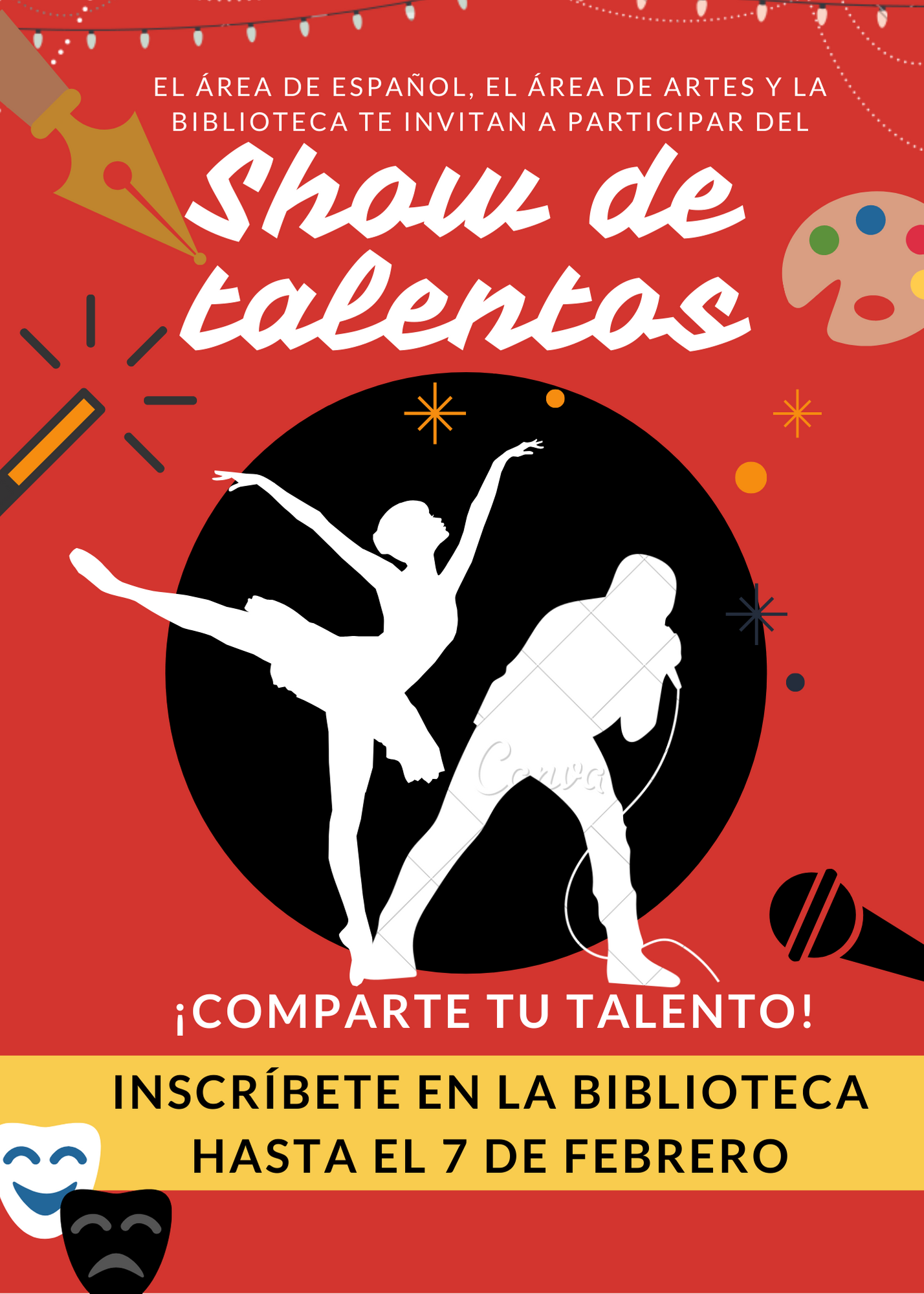 The Spanish and Visual Arts department along with the Library invite students and staff to sign up for the school´s Talent Show, which will be taking place on April 23rd and 24th as part of the language week celebration. Registration will be open until February 7th in the library.
Everyone is welcome to participate!
Let's celebrate San Miguel´s talent!
---
Fecha: 27 de Enero de 2020
Califique esta publicación
---