OUR GRADUATE SOFIA BUITRAGO ANGEL EXHIBITS HER WORK ON THE LIQUID WALL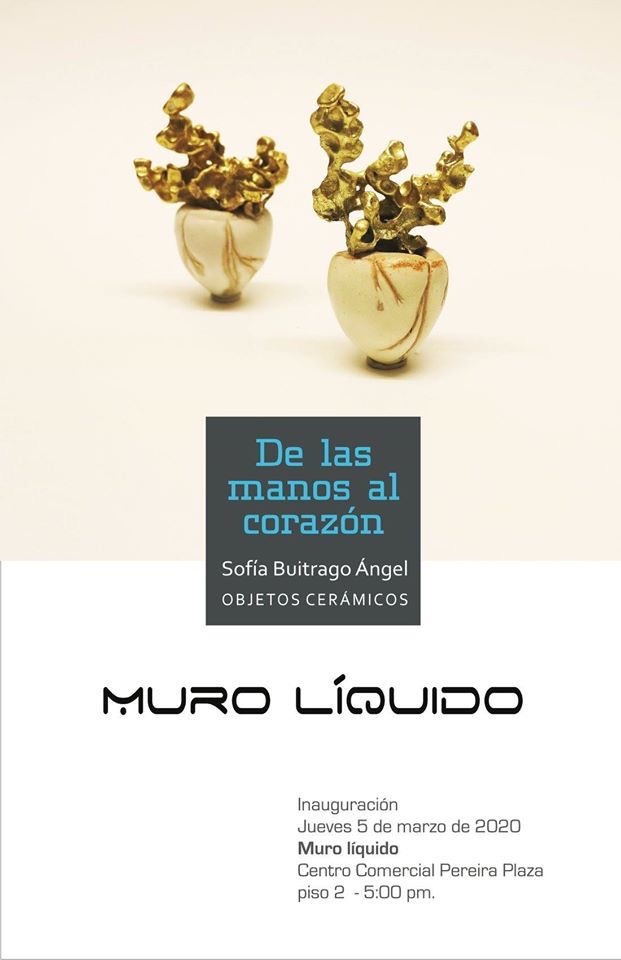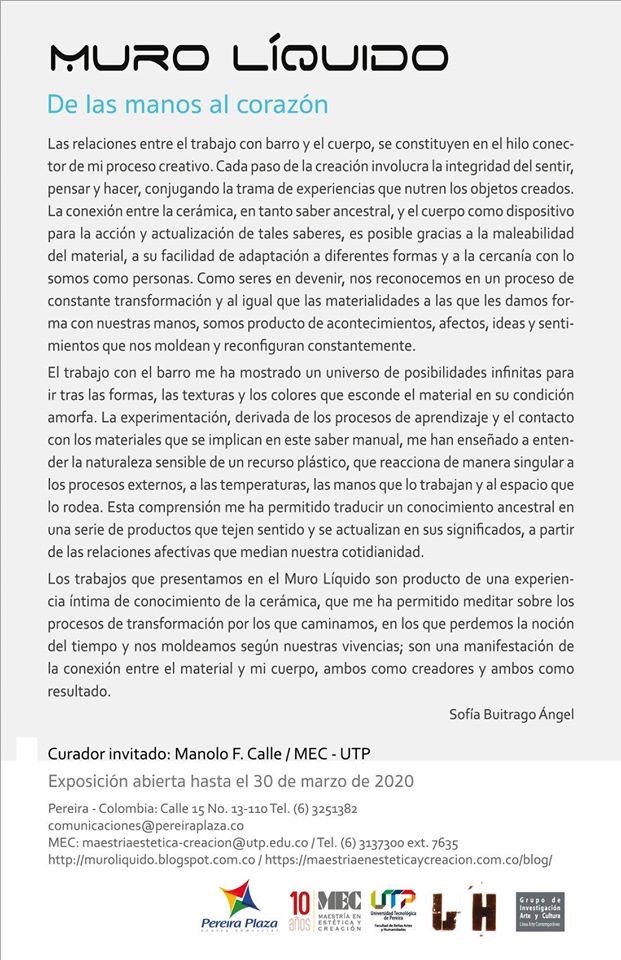 We especially invite you to the Exhibition of our Graduate Class of 2010 Sofía Buitrago Ángel. It is with great pride for us to share your experiences
---

Juan Camilo Barreto Díaz
2014-2015 Graduate
We are very proud and happy to share the achievements of our dear alumnus Juan Camilo with our community, who has obtained an "Appointment from Golden Key International Honor Society".
"Many of the accomplishments I have now reached are mainly thanks to LTSM and especially to teachers such as Omaira (Chemistry), Adrián (Biology), Hernán and Hader who understood a little better my way of learning. The school prepared me very well for my life in Canada thanks to the level of English I had when I arrived and many other skills in creativity and critical thinking that helped me get where I am today. Most of the best memories of my life have taken part in the school, and whenever I can, I give recognition to its name the best way possible".
We congratulate Juan Camilo and his family wishing him many more triumphs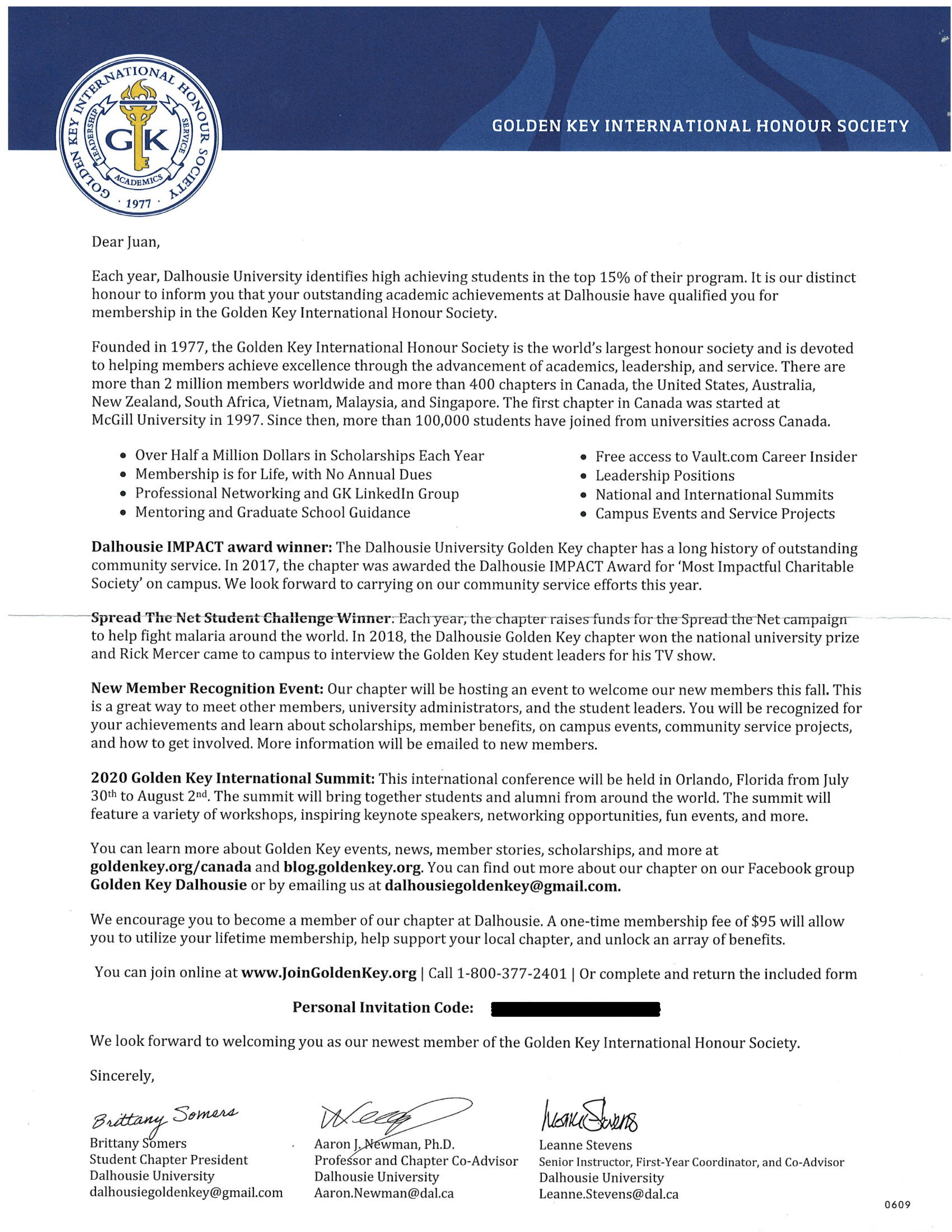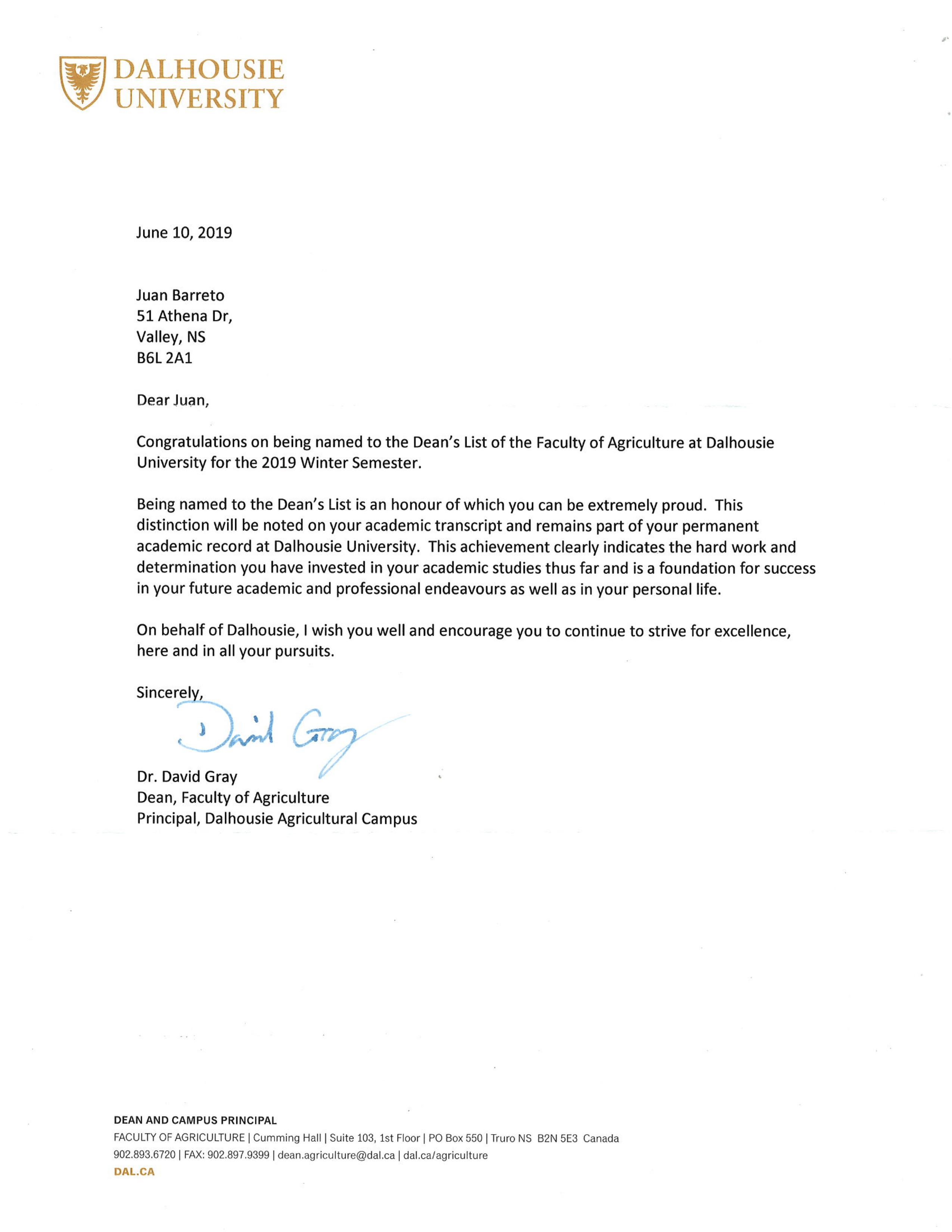 ---

Miguel Buitrago Angel
Class of 2012-2013
We are very happy and proud to share the achievements that Miguel, our beloved former student has obtained in his professional career. The Autonoma University of Manizales awarded him honorable mentions for his performance in: Best proposal of Rapid design Culinary Arts and Gastronomy period 2017-3; Because throughout his professional work he well represents the chef's personality in his creativity and responsibility with society; Bronze Fork for Best Project in Colombian Gastronomy; Bronze Fork for Best Project in Pastry and Confectionery; Best student chosen by their teachers and classmates.
We congratulate Miguel and his family and wish him a lot of success in his professional career.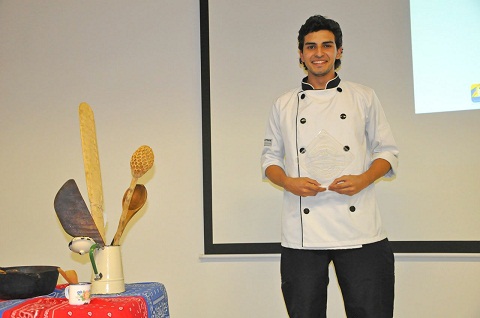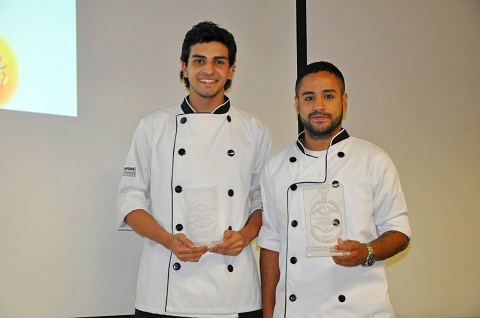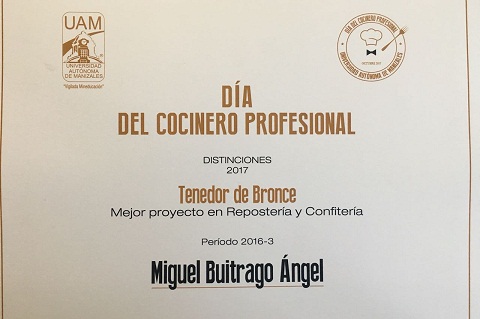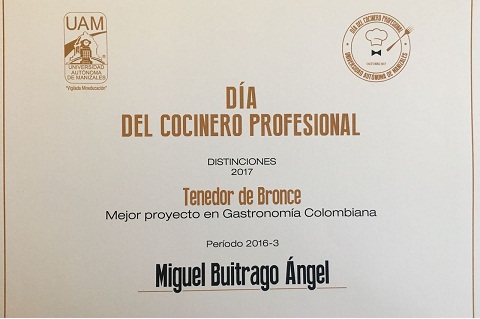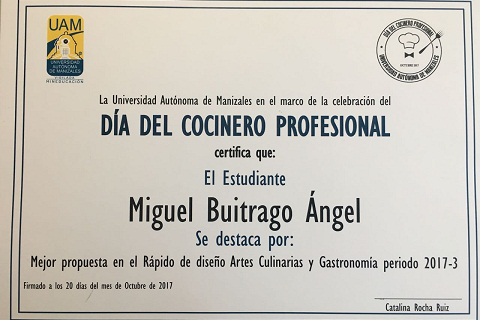 ---

Karen Herrera López
Class of 2012-2013
The Externado University of Colombia had the pleasure to announce in February 2017, that our 2013 graduate and now VI semester student of their government and international relations program KAREN HERRERA LOPEZ obtained the highest grades in her class, which made her worthy of the honorary tuition by the university. This important recognition was given to the student in October 31st 2016
Congratulations to Karen and her family for such a great accomplishment!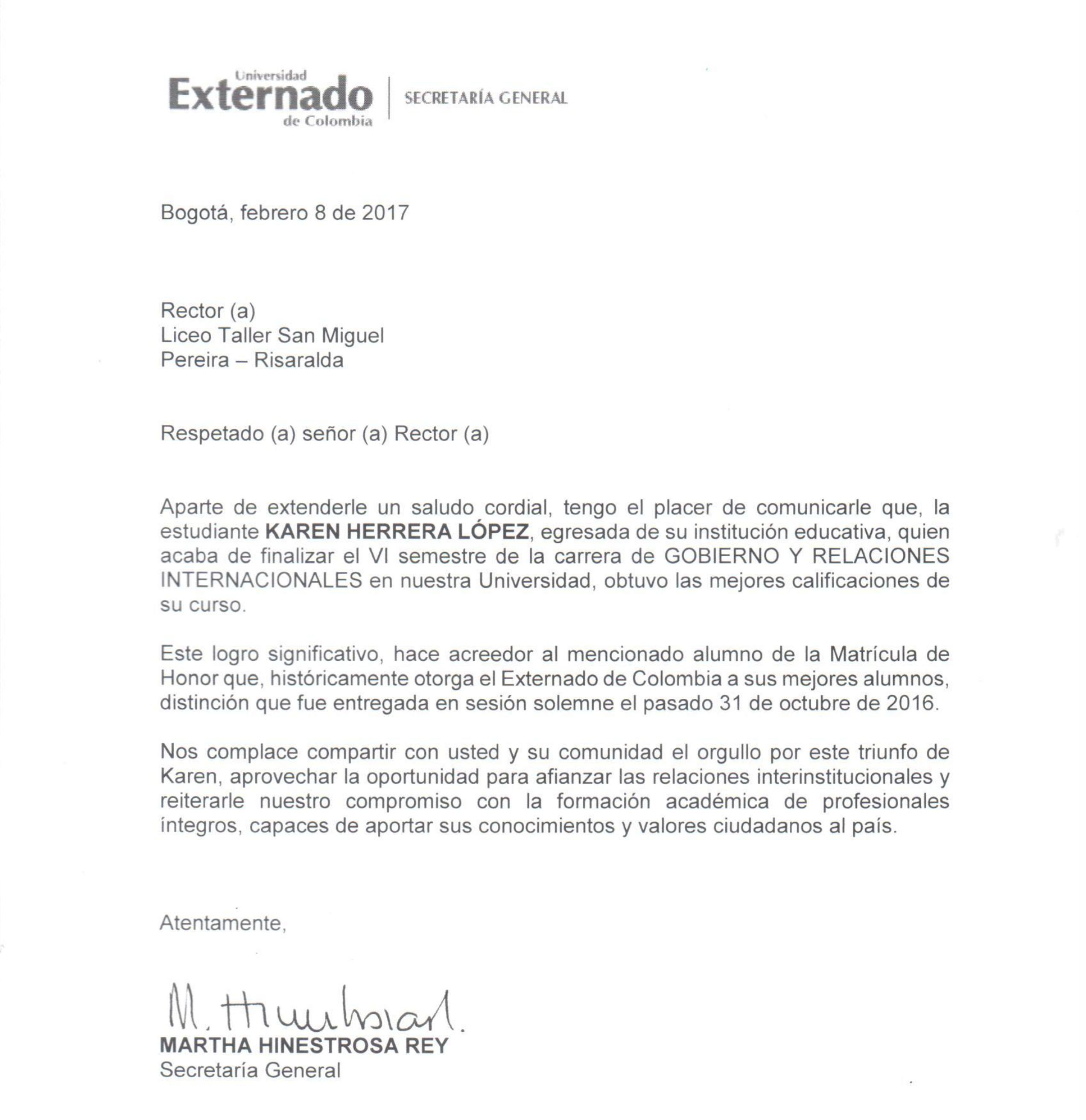 ---
Santiago Rico Ramírez "Collegiate of number"
We are very proud to announce that our former student Santiago Rico Ramírez (class of 2013) was designated by agreement of Conciliation on November 28, as one of the new Collegiate of Number to integrate the Tuition of university of Rosario conformed by the best 15 students .

The Number Collegiate: It is the highest distinction that a Rosarista can aspire to. The tuition is integrated by fifteen active students with great academic merits, high moral qualities, excellent conduct and above all, a full sense of belonging to the Colegio Mayor. Collegiate of number, as active undergraduate students are known, represent the fundamental role that students have in the Rosarista government and keep the founder's will alive
.

Congratulations to Santiago and his family for such a deserved recognition! !